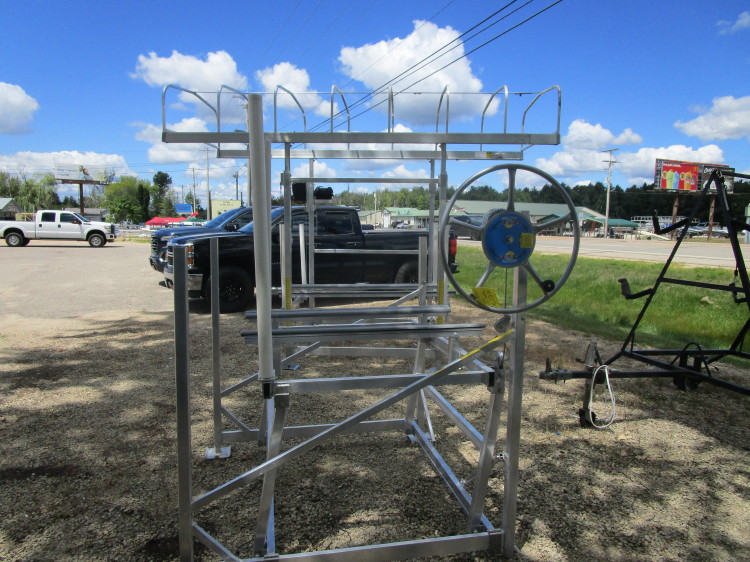 1300# capacity on this new Floe PWC lift. Vinyl covered bunks and a large 36" crank wheel. Has guides to help you center on the bunks.
Request Information
Fill out the small form below. Details above will be sent with this form
to help inform the seller of what interests you.